Have you ever seen a sign in front of a local business that looks pixelated? Even the best brands can look lackluster when they suffer from low quality printing – and more often than not, hiding behind low quality printing is a low quality design file.
As a business owner, you know your branding better than anyone. But have you ever stopped to consider your brand files? Learning which file formats are best for specific purposes can help you share your brand in high quality ways, no matter the size.
At Optima Signs & Graphics, we're committed to creating signage that highlights your branding. It takes top quality design files to make any project a success. If you're sending digital files to a sign shop, here are a few things to keep in mind.
Bitmap Graphics vs. Vector Graphics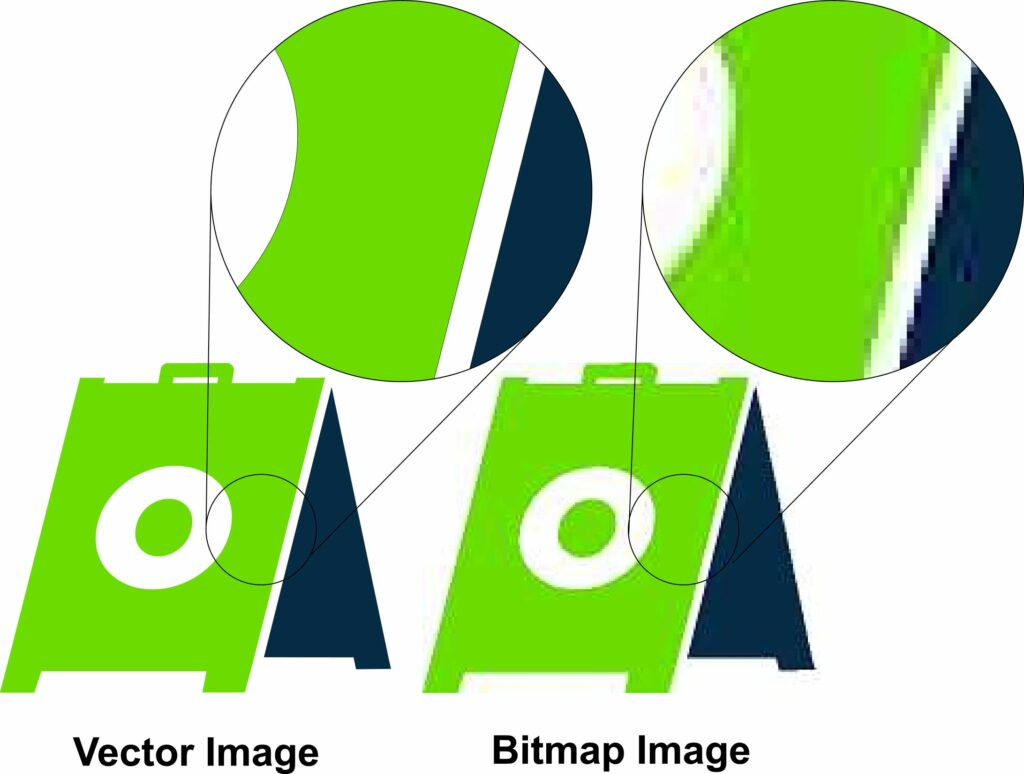 Bitmap graphics are the most common type of digital image in the world today. Made up of thousands of individual colored pixels, you'll find bitmap images in most digital photos and countless other online files.
In contrast, vector graphics are created with mathematical formulas. Instead of pixels, vectors create the shapes, colors, and placement within a digital file. This format allows users to resize the graphic to any requested dimensions without any distortion or pixelation.
At Optima, we prefer to receive vector graphics from businesses whenever possible. The bigger you'd like your signage to be, the more important it is for your design files to be of scalable quality.
Which Files are Vector Graphics?
We wish this was a simple answer! Unfortunately, just because a design file has a certain extension doesn't guarantee it's a vector graphic. However, you know you have a bitmap graphic when you see files with these extensions:
These are not the file types you want to send to your sign creator! In contrast, files with these extensions are more likely to hold vector graphics:
However, this list is not always a certainty. For example, have you ever clicked on an image online and found the option "Save as PDF?" In this instance, the bitmap graphic is saved in a PDF file format, but the image itself cannot be converted to a vector graphic file.
Choosing and Sending the Right Files
With all of this confusing talk, how can you be certain you're sending the right file to your sign designer?
First, we recommend that you chat with your brand creator, whether your designer works in-house or for an outside agency. They'll be able to tell you exactly which files are vector graphics! If you're starting a new company or undergoing a rebrand, ask your designer to include vector files in their deliverables. Then, when your new brand is completed, you'll have what you need for quality signage of any shape or size!
If you're not able to get in touch with your designer, simply reach out to us. We'd be happy to take a look at your brand files and find the option that will give you the best signage in town!
Ready to get started on your next sign? Give us a ring, shoot us an email, or stop by our Marietta storefront. We'd love to discuss how Optima Signs & Graphics can create signage you'll love for years to come.