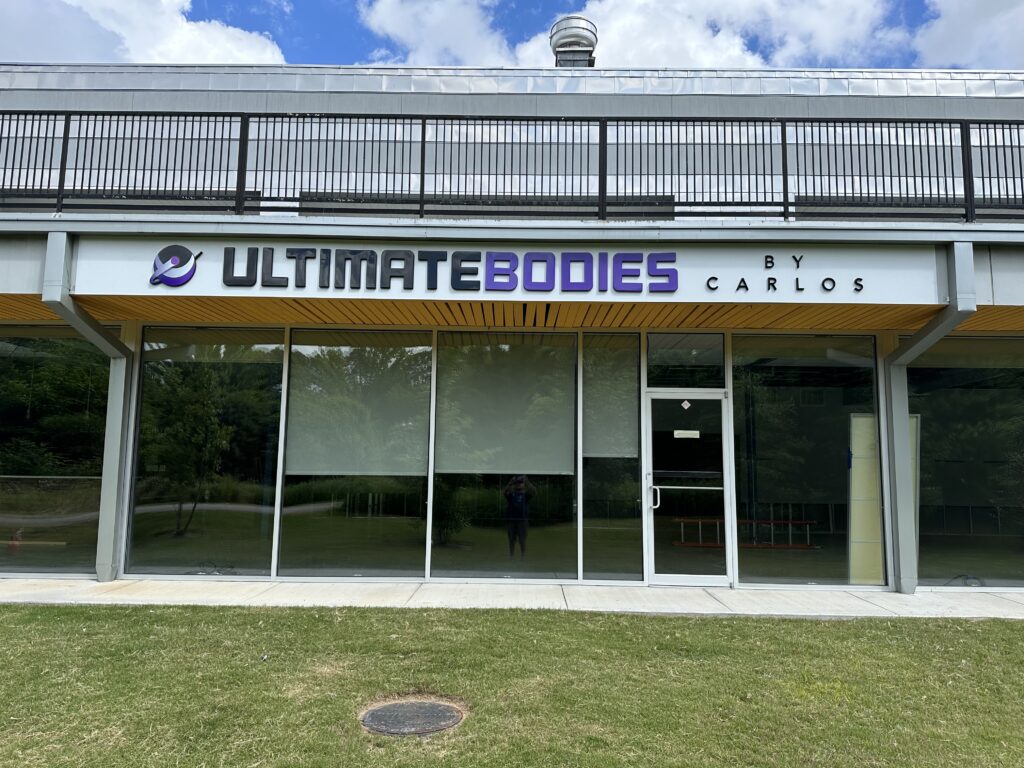 Have you ever stopped to consider what your potential customers' first impression of your business might be? It isn't great customer service, a perfectly laid out storefront, or even the quality of your product or service. Most people are introduced to your business through your signage before they ever interact with any of those other aspects of your business.
If signs are the first line of communication between your business and your dream clients, the signage you choose matters. To create the right signs, you need the right signage partner. There are lots of generic, templated sign options available today, but custom signs can give you the edge in your industry and catch the attention of your customers.
At Optima Signs & Graphics, we've spoken to countless customers who felt like custom signs were out of reach for them, only to discover that they'd been believing some myths and misconceptions. It's time to set the record straight about custom signs.
1. Myth: Custom signs take a long time to create and install.
When clients stop into our storefront or give us a call, we often hear, "I thought this job would take weeks or even months!"
We quote every custom project individually, because each timeline depends on job volume and preferred materials. Depending on your needs, you could have a sign designed, created, and installed by our team in less than two business days!
We offer our fastest turnaround times for vinyl signs and banners and A-frame signage. Metal signs and other materials that involve a third party manufacturer can take longer to create, but chances are, you can still have your custom signs designed and installed before you think.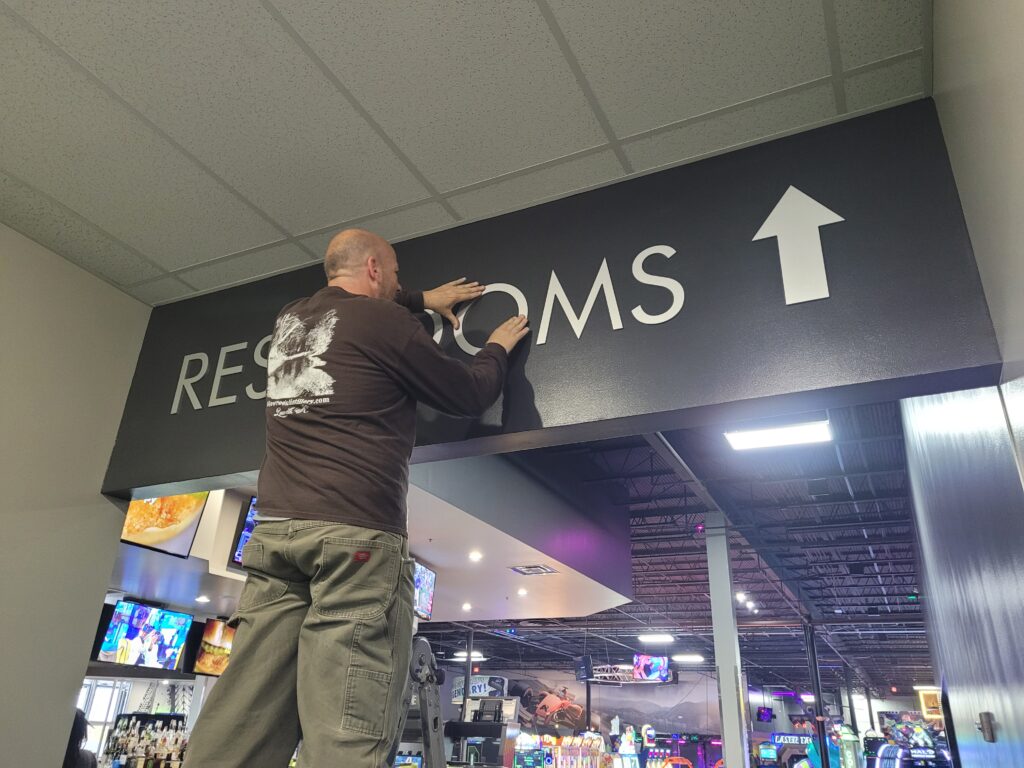 2. Myth: Custom signs are too expensive.
While custom signage can cost more than templated options, we work with a wide variety of materials to accommodate every budget. Plus, you'll receive a product that doesn't look like anything else on the market, which gives you the competitive advantage in a crowded world of visual advertising.
Even more importantly, working with a professional sign expert can help you avoid costly mistakes. There are many ways sign design can go awry in the wrong hands, from errors in artwork to the wrong type of material. Even if your sign looks good in a mockup, it may be illegible after printing due to miscalculated size, color or font selection. Working with an experienced company can help you avoid all of these issues, saving you money with quality signage in the long run!
3. Myth: Sign shops aren't design or branding experts.
When you invest in custom signs, you should work with a signage partner who knows how to bring your vision to life. Our team is full of printing and installation experts, but we also have the graphic design experience needed to partner with you to create signage that works.
We can build on inspiration from signage you love, create something new from scratch, or work with your existing brand to create a sign with the best dimensions, color selections, and typefaces for your needs.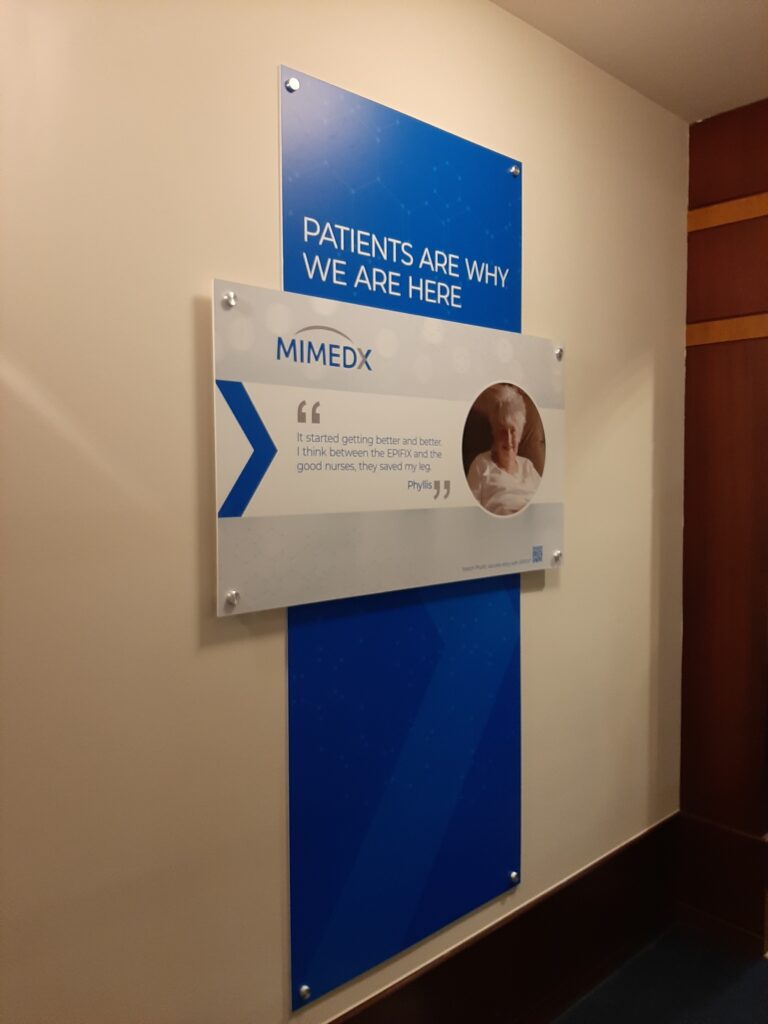 4. Myth: Custom signs need to list all of my business's information.
When it comes to great signs, less can be more. We'd be happy to discuss your sign needs with you and help you decide which pieces of information belong in your design. An overcrowded or "busy" sign can actually overwhelm potential customers.
Instead, opt for something that provides everything they need—and nothing they don't. Once we've determined what elements belong on your sign, we'll help you choose a design that looks great.
5. Myth: Custom signs aren't better than templates.
Signs are everywhere these days. From scrolling social media to driving down the street, people are constantly looking at branding and advertising. If you want to stand out in a crowd, your first point of contact can't be generic and bland.
Instead, we'll help you create signage that perfectly encapsulates your business and your brand, catching the eye of potential customers from the start. Custom signs connect you with your ideal customers in a way that templates never could. Generic options may save you a few dollars, but custom signs provide you with the highest value.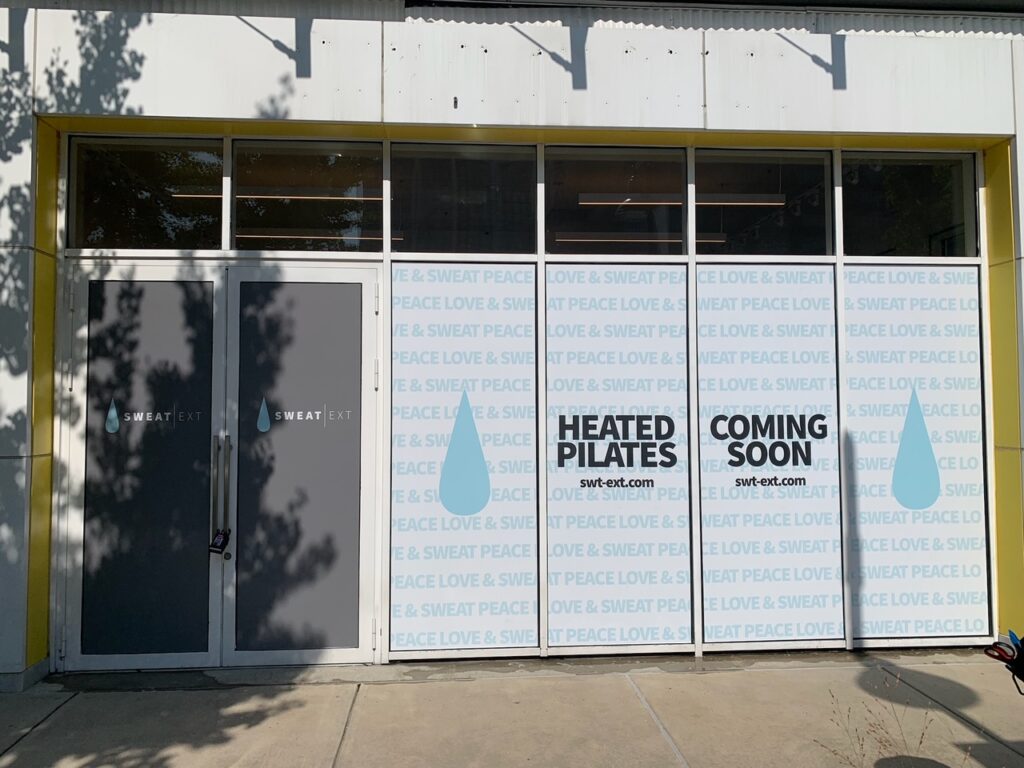 Your Custom Sign Partner in Georgia
If you've wondered, "Are there any custom sign companies near me?", we'd love to introduce ourselves.
At Optima Signs & Graphics, we love to work with local businesses, and we even create and install signs for clients nationwide! We hope to be your full-service signage partner, offering custom signs for projects of every size and budget. We offer:
No matter what your signage needs are, give us a call or stop by our Marietta storefront to see how we can help. We'd love to make your custom sign dreams a reality!