Need signage that's both mobile and cost-effective?
We've got a huge collection of movable and portable signs designed to catch the attention of any passerby.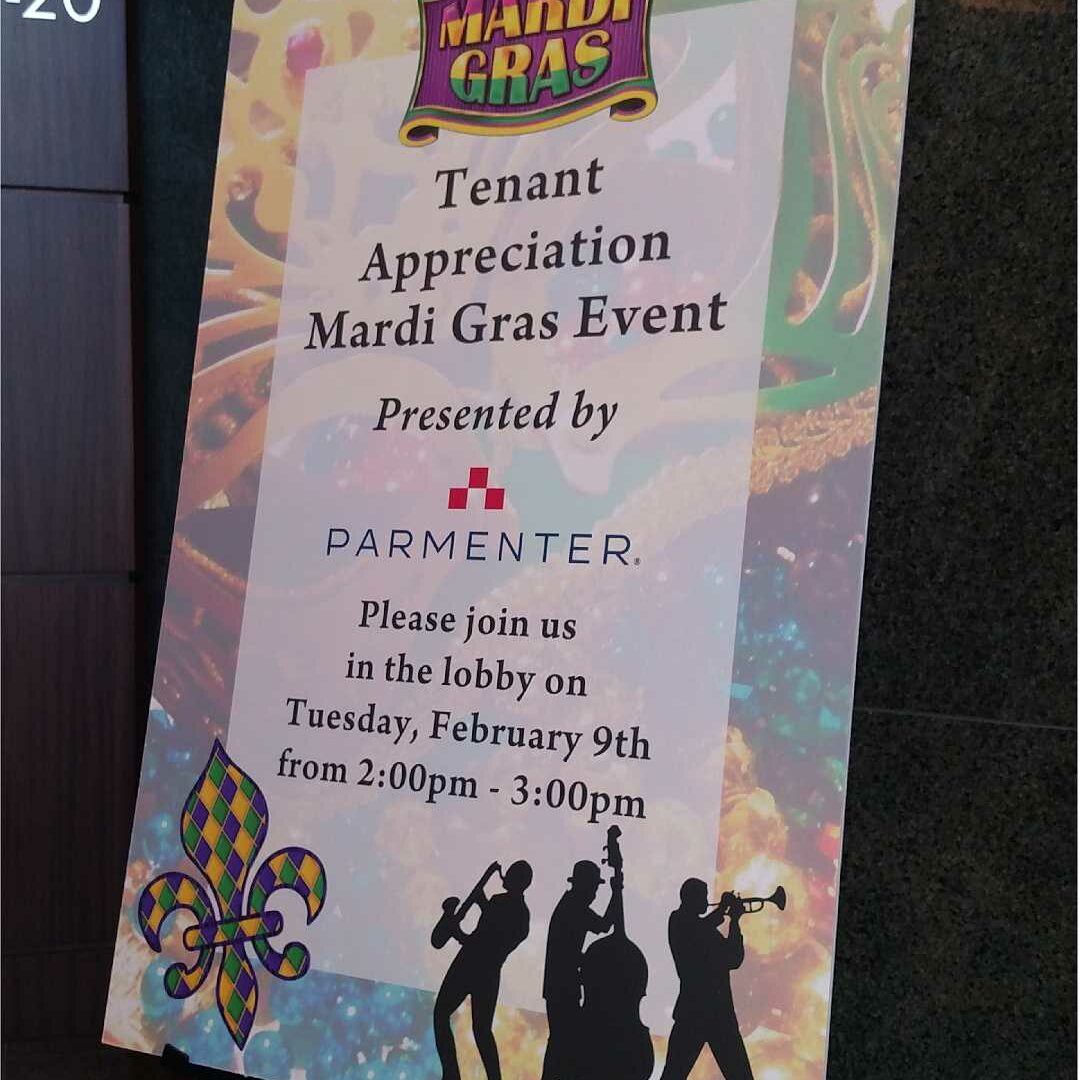 Our foam board signs are an excellent lightweight and economical option for your business. These signs are easy to use and are perfect for many applications.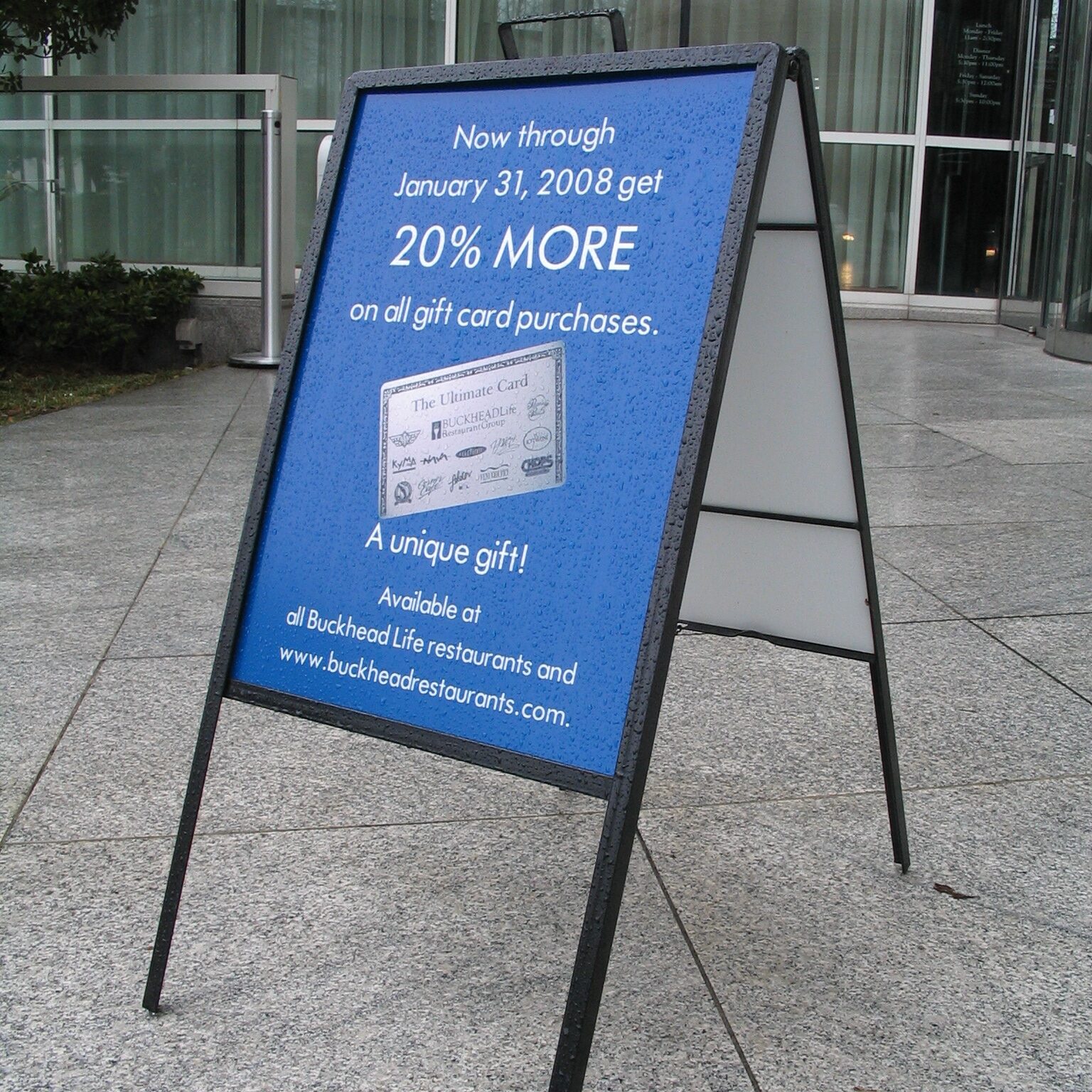 Plastic or Metal Sidewalk Signs
Our sidewalk signs are made to bring customers inside your store. We offer several colors and styles of sidewalk signs and frames.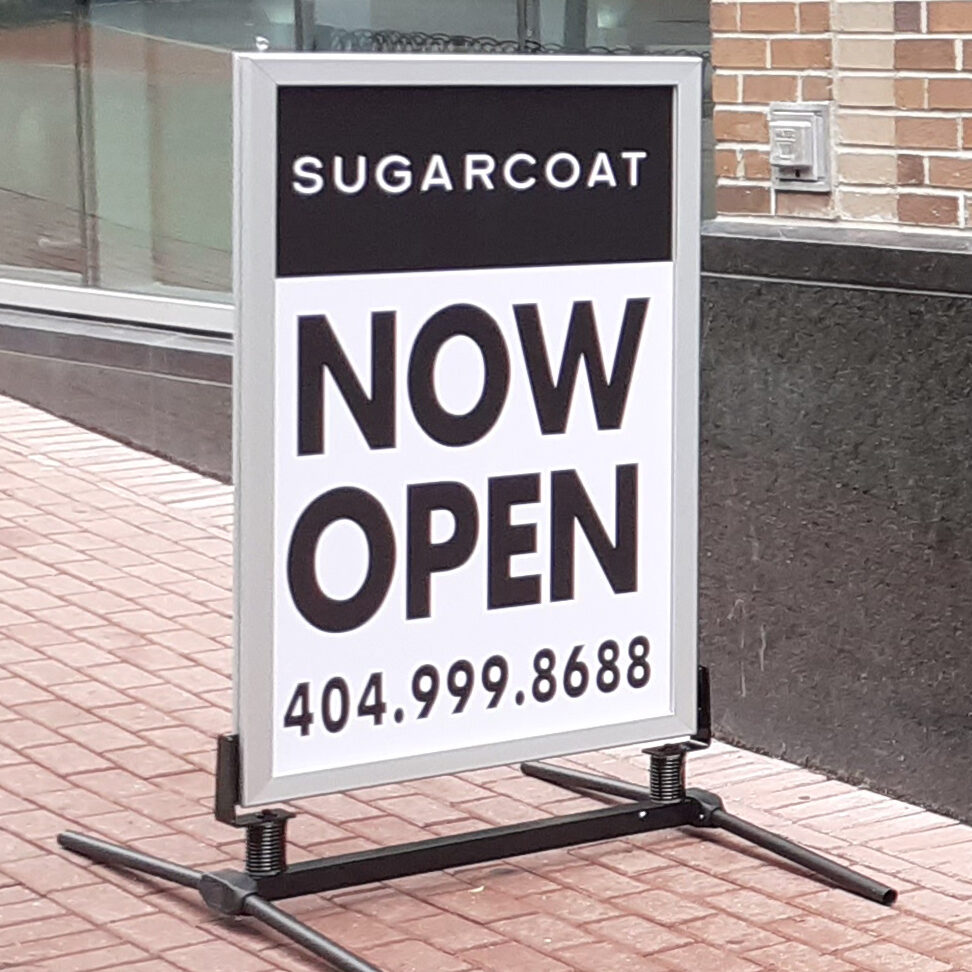 Increase store traffic with wind-resistant signs outside. We proudly use WindMaster® Curb Signs that keep signs standing even in the strongest winds. Available in a variety of sizes and styles, these signs combine the convenience of easy poster changes with top-of-the-line construction.
Ready to start your project?
Get started with your movable/portable signs today.