Before most businesses move into a storefront or office space, they create a plan for their exterior signage. This is what most potential customers will see first – it's like an announcement to the world that you're located here and open for business. However, exterior signage is not the only piece of the puzzle! Interior signs matter just as much, but they're often overlooked. When you leverage quality signage in your business's interior spaces, you:
Offer a consistent brand experience for your clients/customers
Create an atmosphere that is personalized and inviting
Help employees and customers navigate your space with ease
We love elevating brands through interior signage! Over the years, we've learned that good interior signage typically incorporates two things. These tips will help you increase functionality and raise brand awareness throughout your office or store.
Use privacy graphics.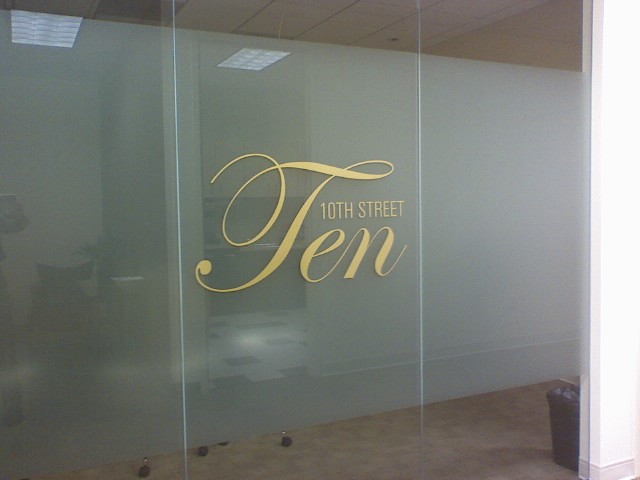 Want to show off your brand while keeping a room or space free of curious onlookers? Privacy graphics are the perfect solution. These vinyl visibility blockers are perfect for interior windows, conference rooms and meeting spaces, and private offices with glass doors.
If you've ever been on a call or in a meeting and felt someone's eyes on your through the door, you know — it's not a great feeling. But solid doors and windowless rooms can feel dark and closed off. Frosted vinyl is the perfect solution, obstructing views without eliminating light. Many companies incorporate a frosted knockout logo on office doors, which means the door is frosted with the logo "knocked out". This method doesn't completely block views, but creates a level of additional privacy. Other companies opt for a frosted strip at eye level around glass conference rooms, which adds style and privacy at the same time.
If you're really trying to keep a space under wraps, solid vinyl is the perfect choice! Many of our clients choose this option temporarily when their space is still under construction or undergoing renovations. It's a great way to remind potential customers of your brand while hiding the "mess" going on inside.
Highlight your brand.
We believe that your exterior branding should carry through once people step inside your space. We have a variety of signage options that perfectly highlight your logo or show off your branding in any lobby, conference room, or meeting space.
Dimensional Graphics
This type of signage stands out — and we mean that literally! Made from metal, PVC, and acrylic materials, your logo stands out from the flat surface of the wall, adding visual interest and a sleek, upscale look.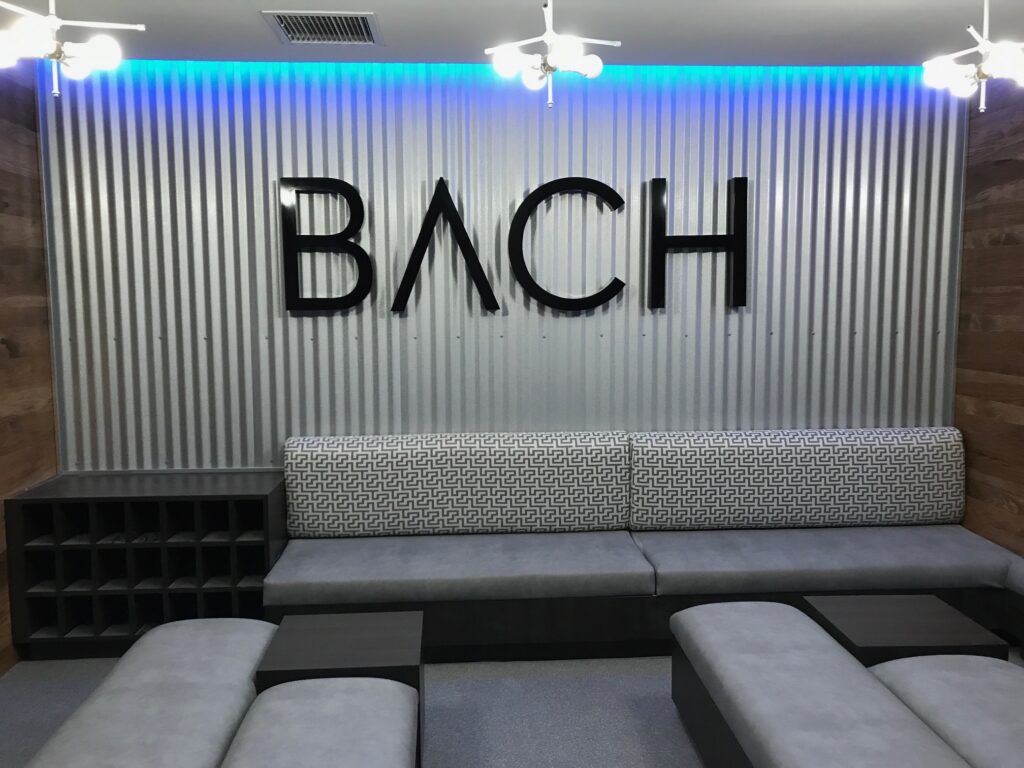 Panel Graphics
If you're in a larger space, you may need directional signage to ensure visitors know how to navigate through the building. Panel graphics are the perfect solution! While they are permanent signs, they have more movability than dimensional graphics, so they're perfect for directional help. We also install panel graphics as permanent wall signage in a room often! This signage style is perfect for hanging a mission statement or dedicating a space to a founder or donor.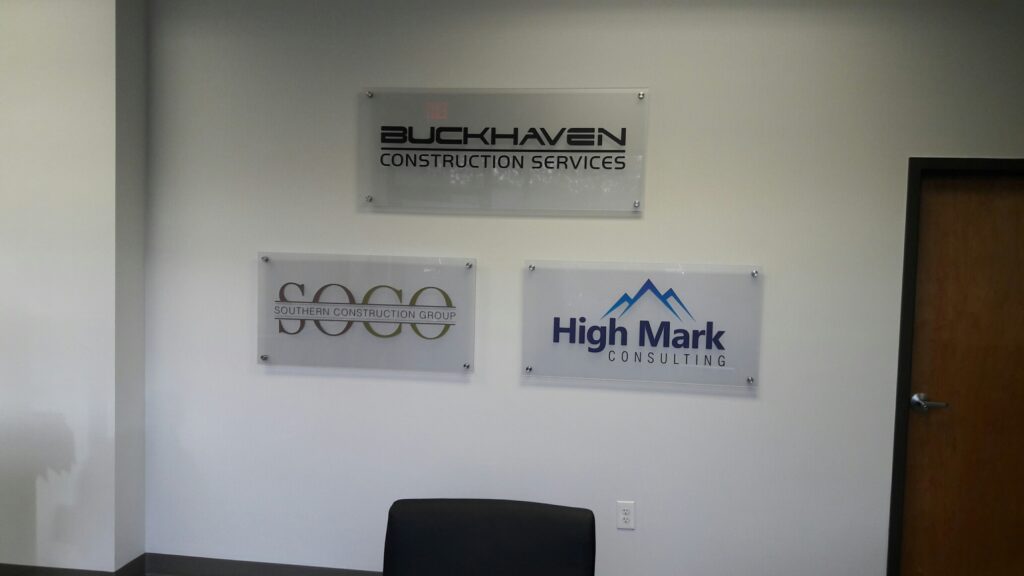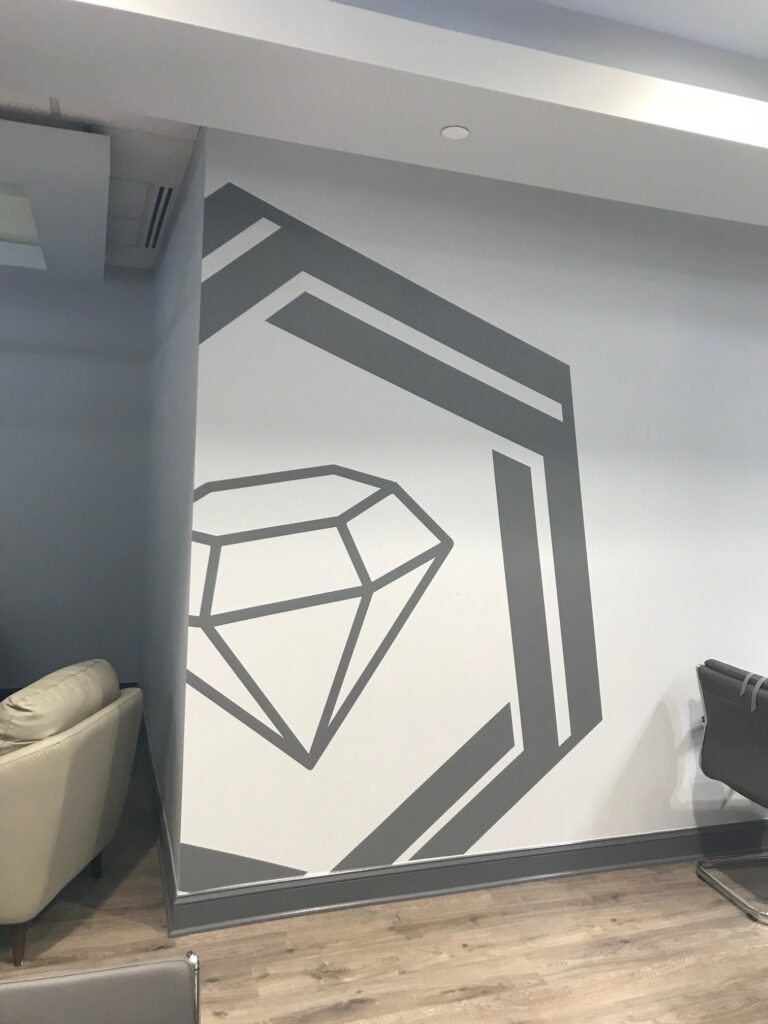 Vinyl Contour-Cut Graphics
If you're looking for a no-fuss, cost-effective option, vinyl graphics are what you need. They lay flat on the wall, and with endless sizing and color options, they can be perfectly customized to your brand's needs. The installation process is quick and simple, and they'll last for years without going over budget.
---
No matter what interior signage your space needs, we can help you dream it up and bring it to life. At Optima Signs & Graphics, we offer custom quotes that fit your building and your budget, whether you're building a new space or looking to update your existing one. Give us a call or stop by our storefront today to get started!