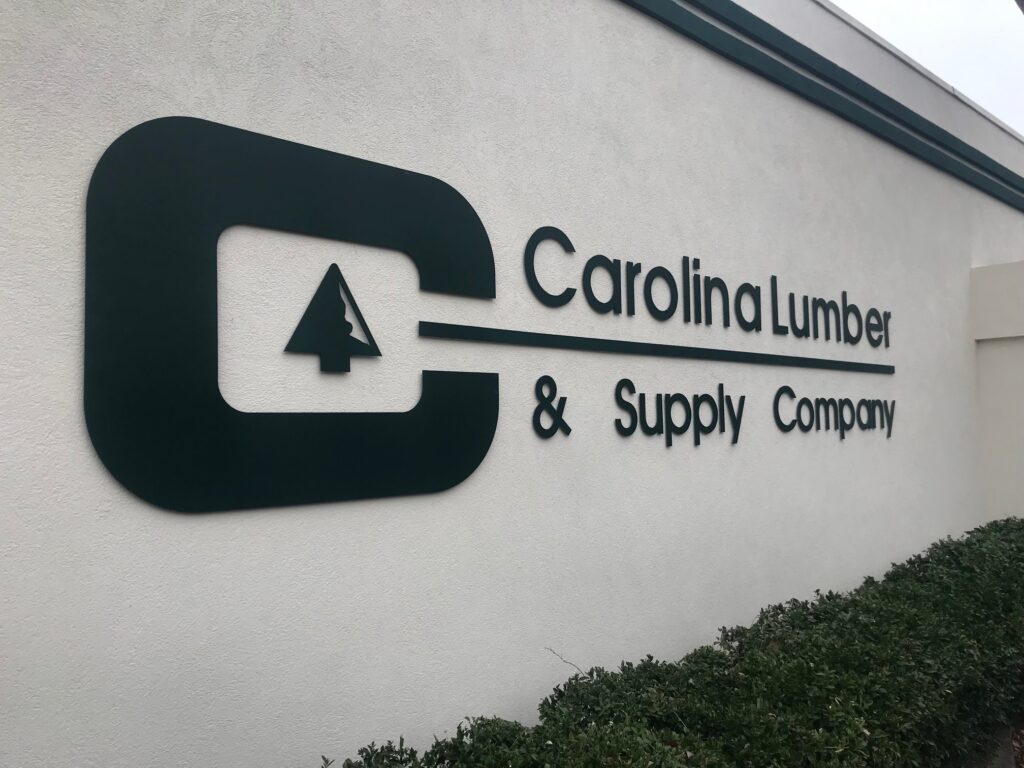 ---
Whether searching for a temporary banner for an upcoming event or a permanent sign for your new business location, most customers want the same thing: a top quality sign that fits within their budget. At Optima Signs & Graphics, we work with hundreds of customers every year to find the perfect solution for their sign and banner needs. We're committed to giving you the best value, which means finding the perfect intersection of quality and cost.
It's easy to shop around for the cheapest sign or banner price, but this isn't the wisest strategy. Quality and cost matter equally. A poorly constructed sign will deteriorate over time – or worse, will look unprofessional from the start because of low quality printing. This choice will cost you more money in the long run.
If you opt for the wrong size, colors, or materials for your banner or sign, you may not be happy with the finished product. Working with a local sign expert can stop this problem before it starts, guaranteeing that you'll receive a finished product that lasts and looks great!
Temporary Banners
At Optima Signs & Graphics, we primarily work with vinyl and mesh banners for our customers who need temporary signage. We customize our vinyl banners depending on your specific needs! Here's how to determine which temporary banner will work best for you.
Will your banner be displayed indoors or outdoors?
If you're displaying a banner by the road ahead of a weekend event, you'll need a different style than you would for a banner behind your booth in an indoor trade show. For outdoor banners, we offer mesh vinyl that is built to hold up in windy conditions. Cheaper options with wind slits actually weaken banners over time, causing them to disintegrate and tear apart.
How will your banner be installed?
We offer a variety of grommet and pole pocket options to suit your installation needs.
How long will you use the banner?
Is this a single-use display, or will you be setting up the banner in different locations repeatedly? We have high quality vinyl options that are designed to withstand wear and tear, as well as various hemming options to help your banner look as good as new for a long time.
Do you have the correct files?
Sometimes, a logo that looks fantastic on a phone screen can look pixelated and distorted when it's blown up onto a banner. We can help you determine if you have the high quality files your banner needs. If you don't, our team can create a design for you that will look professional and crisp when printed.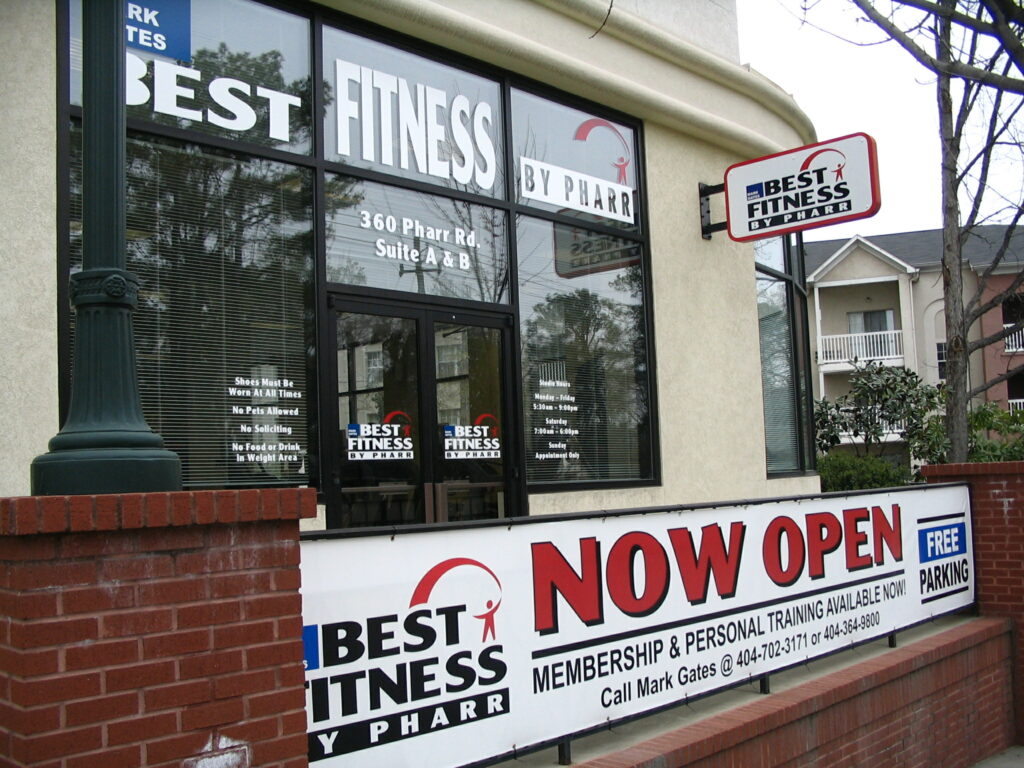 Permanent Signs
If you need permanent signage, we offer a wide variety of indoor and outdoor options. We can help you find "the Goldilocks sign" – the perfect fit for your space in both size and style.
Do you need an interior or exterior sign?
Choosing the correct dimensions and materials largely depends on location. It's helpful if you can bring us the dimensions of the space where the sign will eventually be installed, as well as photos of the space so that we can help bring your vision to life.
Do you need permits for your sign?
Most exterior signs require a permit from the local municipality. We can help you navigate the permit process and any associated fees.
What style would you like?
Depending on budget and branding, some customers may want a dimensional sign while others opt for a flat sign. We always ask what "look" you want your sign to have. For exterior signs, we also ask about lighting options.
Our team does not do electrical sign work, but we can help you choose the right materials and style depending on the lighting situation outside your business.
How We Help Our Customers Choose the Perfect Sign or Banner
When you pop into our storefront with any sign or banner needs, we'll start by asking you a few foundational questions.
What is your budget?
We offer many choices at Optima, so we're happy to help you create a sign that fits your budget.
What is your goal?
Do you want a large storefront sign that can capture the attention of anyone who drives by? Are you building name recognition? Are you marketing a specific event? Knowing what you'd like to accomplish helps us create the right sign.
Do you have a specific design in mind?
If you have example photos or general ideas about the kind of sign you're hoping for, we'll do our best to recreate it with high quality materials and within your budget. (If you don't have a design in mind, our team is happy to advise!)
Once we've discussed your dream design, we can execute all the details that make it work, from color selections to readability. We can help you choose typefaces and color combinations and determine the correct spacing and dimensions.
How long do you want your sign or banner to last?
Regardless of style, material, or size, all of our sign and banner options at Optima Signs & Graphics are designed to last. We don't cut corners, because we're committed to the option with the best value. When it comes to permanent signs, we often work with vendors who offer lifetime warranties so that your sign is guaranteed to look great as long as you're in business.
Once we've discussed all of these details, we can help you bring your idea to life with a sign or banner that looks professional and stands the test of time for wear and tear.
We love serving our community as a local sign shop, because we get to build relationships with you as we create signs and banners for you. Unlike quick online printing options, we can help you come up with creative solutions that are built to last.
Get started online or come by our storefront in Marietta, Ga., soon!